Published on
Inside Addepar is a monthly round-up of Addepar platform updates, research insights and client, partner and company news. 
We're introducing a new visualized ownership structure this month along with a new Global Security Master Entity Name attribute that enables users to see total exposure to a company. We also share more information about ongoing Community events, integration updates and how client Align Impact uses Addepar to scale efficiently. Read on to learn more.
Product Updates
Visualized Ownership Structure
Addepar's ownership map displays a portfolio's ownership structure as a tree so users can see the hierarchy of underlying assets. Users can interact with the graph to see additional details, such as selecting an entity to view its type, value and percent ownership. This map makes it easier to run analysis on underlying assets and to confirm an ownership structure when setting up new clients.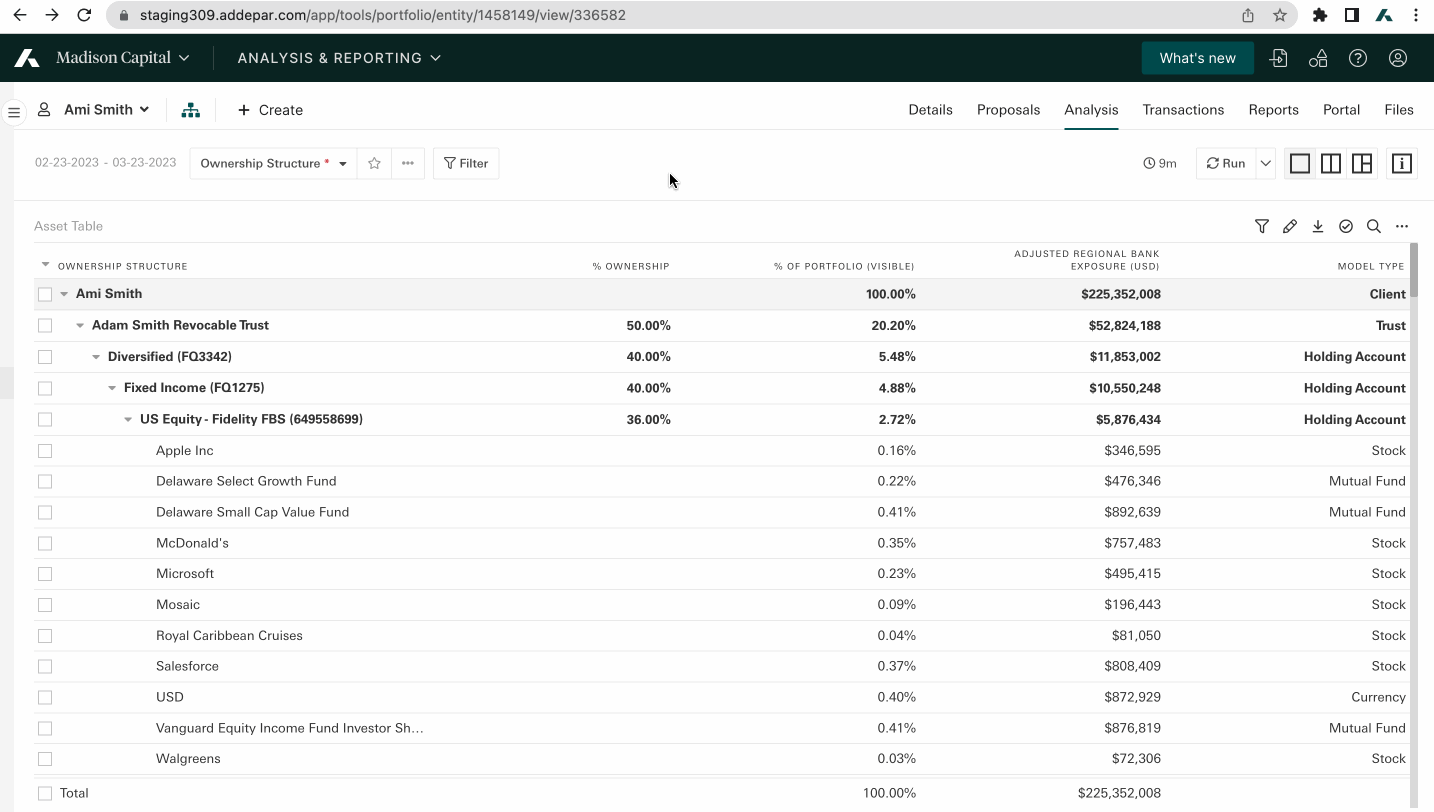 Addepar's Ownership Map
Quickly see total exposure to a company 
Addepar users can apply the new Global Security Master Entity Name attribute as a filter to quickly see total portfolio exposure to a specific company or set of companies. In the following example, the asset table is filtered by Global Security Master Entity Name = "Microsoft Corporation" to show total portfolio exposure to Microsoft.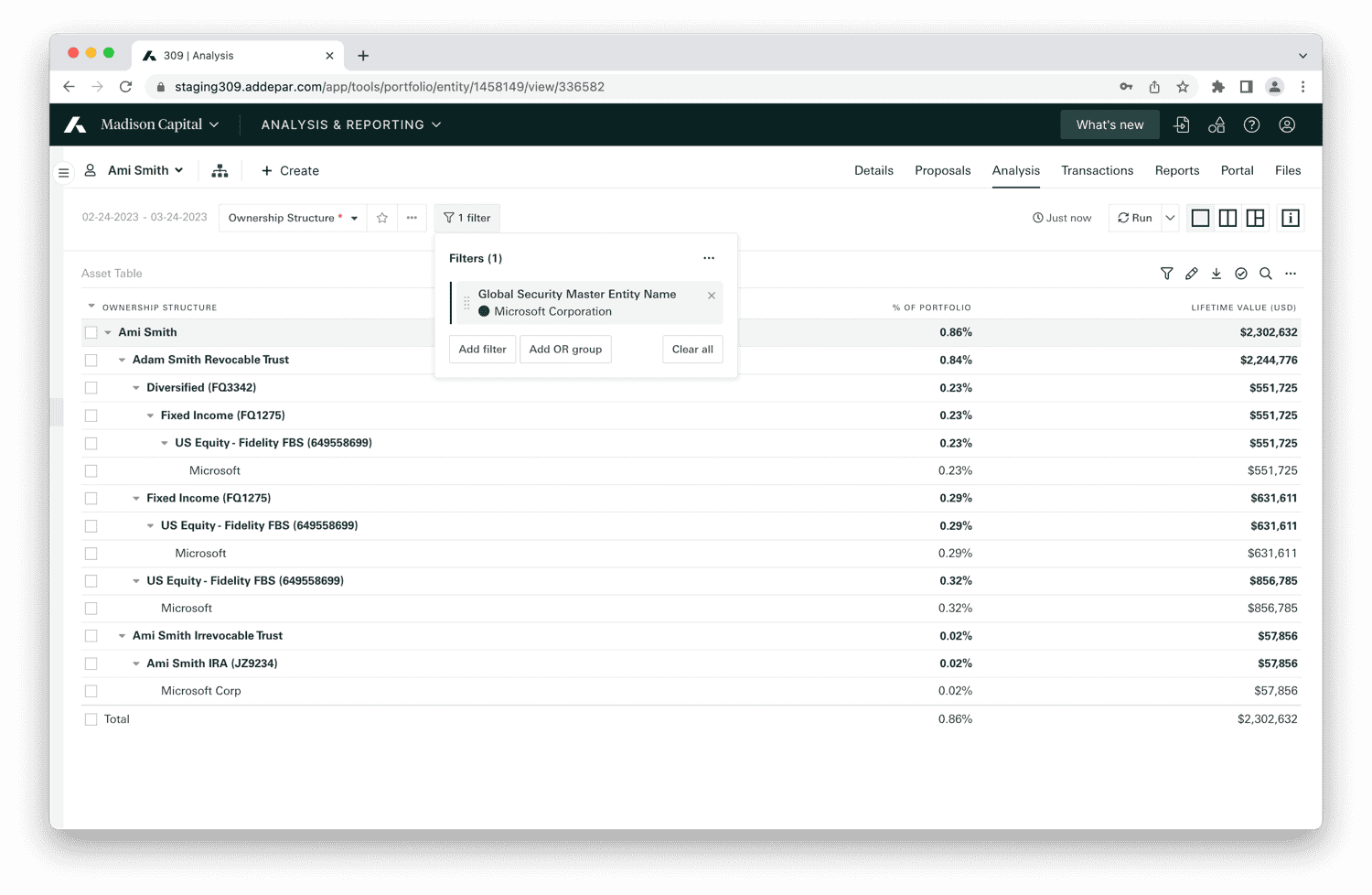 Global Security Master Entity Name Attribute Filter
Addepar clients can review the Release Notes for details on our latest product updates. Not a client? Contact our team at bd@addepar.com for more information.
Research & Insights
The Addepar Investor Sentiment Index is a transactions-based index of high- and ultra-high-net-worth (U/HNW) investor sentiment data derived from U.S. equity transactions captured on the Addepar platform. March's key observations include:
The March headline sentiment was moderately bearish at -2.0.

Net trading activity continued to be muted despite a rally in equity markets.

Investors rotated into consumer defensive and out of both technology and financial services.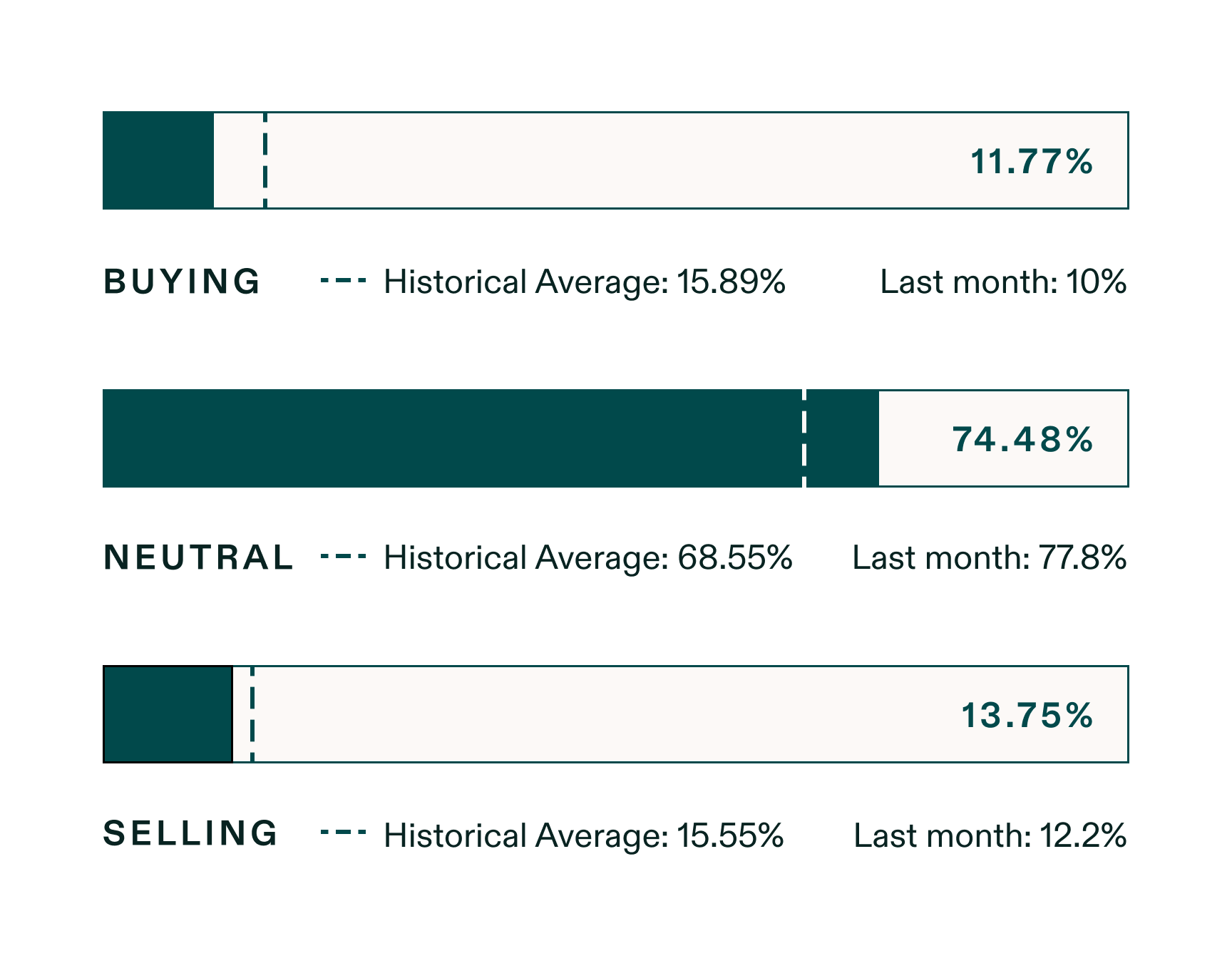 Marketplace
Marketplace is a digital investment platform built for Addepar clients that offers a professionally curated menu of investment opportunities and solutions across private markets. 
Our private company desk recently published the latest Secondary Market Scorecard that covers what our team saw in Q1. In the report, you'll find commentary on current market conditions across the secondary market, late-stage private funding and the IPO landscape.
As noted, buyer interest across our desk largely remained anchored at discounts to prior valuations and sell orders outweighed buy orders by approximately 2:1. While late-stage capital invested during Q1 continued to be significantly lower than prior averages, we started to see news of companies raising at reset valuations. Overall, investor sentiment broadly indicated that the secondary market can present compelling opportunities given limited primary funding and exit activity.
Marketplace is offered through Addepar's affiliate broker-dealer, Acervus Securities, member FINRA/SIPC. To learn more about the private market capabilities in Marketplace or activity across the secondary market, contact placements@acervussecurities.com. 
What's Happening Around the Addepar Community
See how other firms in the Addepar Community are utilizing key features and integrations available on the Addepar platform:
TOS webinar: Join us on Wednesday, May 3rd to learn how TOS Advisors went from being a family office to a provider of outsourced operations solutions for other firms through a 'best-in-breed' as-a-service approach to technology and integrations. Register here to attend.

Client spotlight: Align Impact, a woman-owned and majority-staffed firm with $2.3 billion in assets under advisement, spoke with Addepar about the firm's impact investing strategies, being part of the Addepar community and how technology has helped them scale efficiently. Learn more from Shannon Nanry on the Addepar blog.

Integrations update: We're excited to announce a new integration with AltExchange. Addepar users can now use this integration to aggregate alternative investments and send position and transaction data to their Addepar instance via API. You can learn more about our integration partners, explore technical details and onboarding instructions in the Addepar Integration Center.

Dallas community meetup: We hosted a community meetup in Dallas on April 11 where Addepar Pros got together to discuss forecasting future cash flows for alternatives, learned more about recent product updates, heard from a guest speaker about hiring and developing next-gen talent, and networked with other members of the community.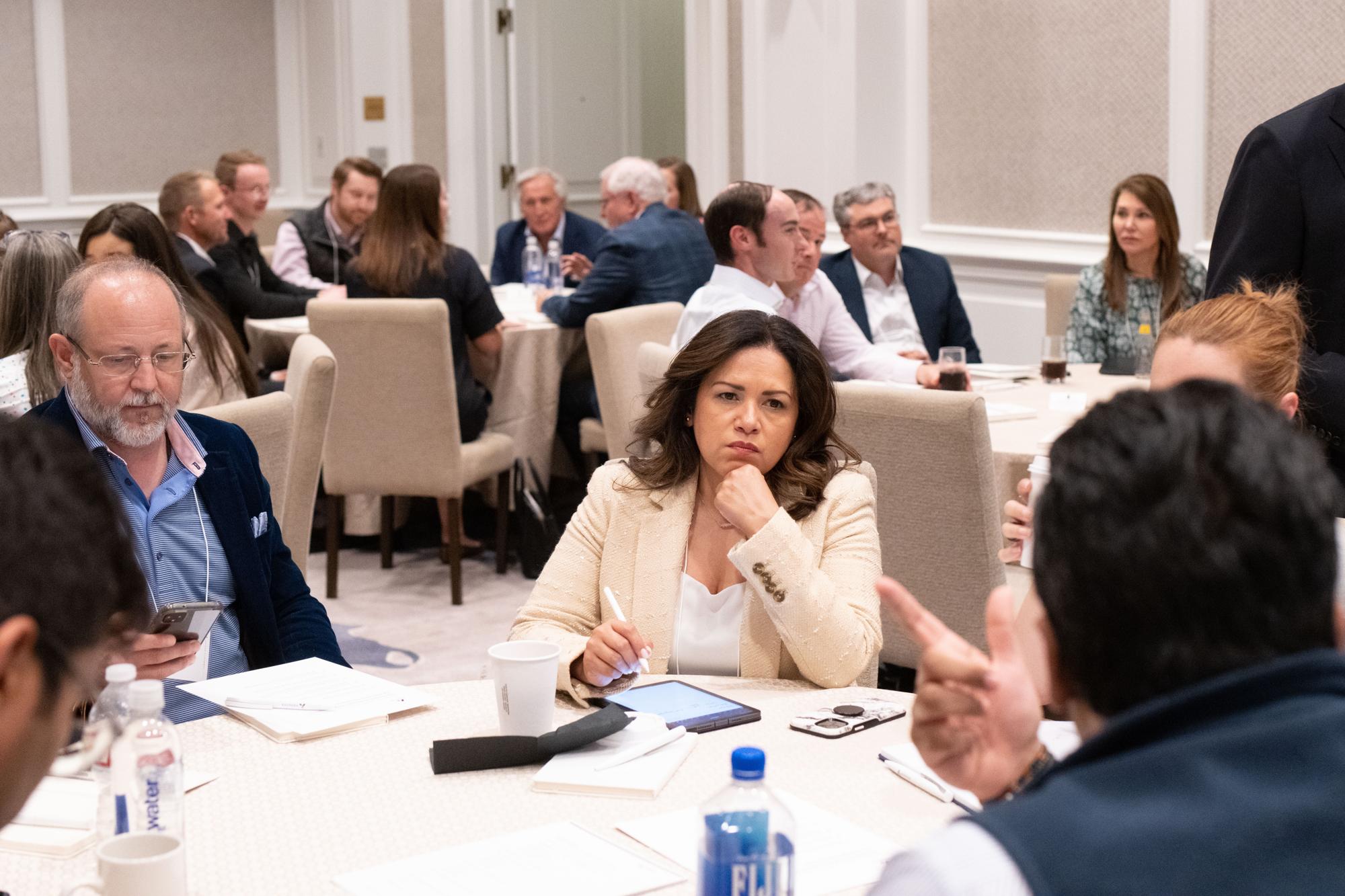 Addepar Community Meetup in Dallas, TX
Company Updates 
Addepar is proud to be named to the FinTech Global WealthTech100 2023 list, which recognizes the most innovative firms worldwide in the financial services industry.
Learn how Addepar empowers smarter investment decisions
About Addepar
Addepar is a software and data platform that is purpose-built for professional wealth, investment and asset management firms to deliver outstanding results for their clients. We're helping our clients unlock the power and possibility of more informed, data-driven investing and advice. Our platform was created to empower investment managers to make data-driven and more confident investment decisions, and to clearly see how assets are performing and where they might be exposed. Most recently, we've expanded our capabilities to include Navigator for scenario modeling and AdvisorPeak Trading & Rebalancing to address portfolio drift.